WELCOME TO EXCEL MUSIC STUDIO
Excel Music is committed to providing quality music education to students of all ages.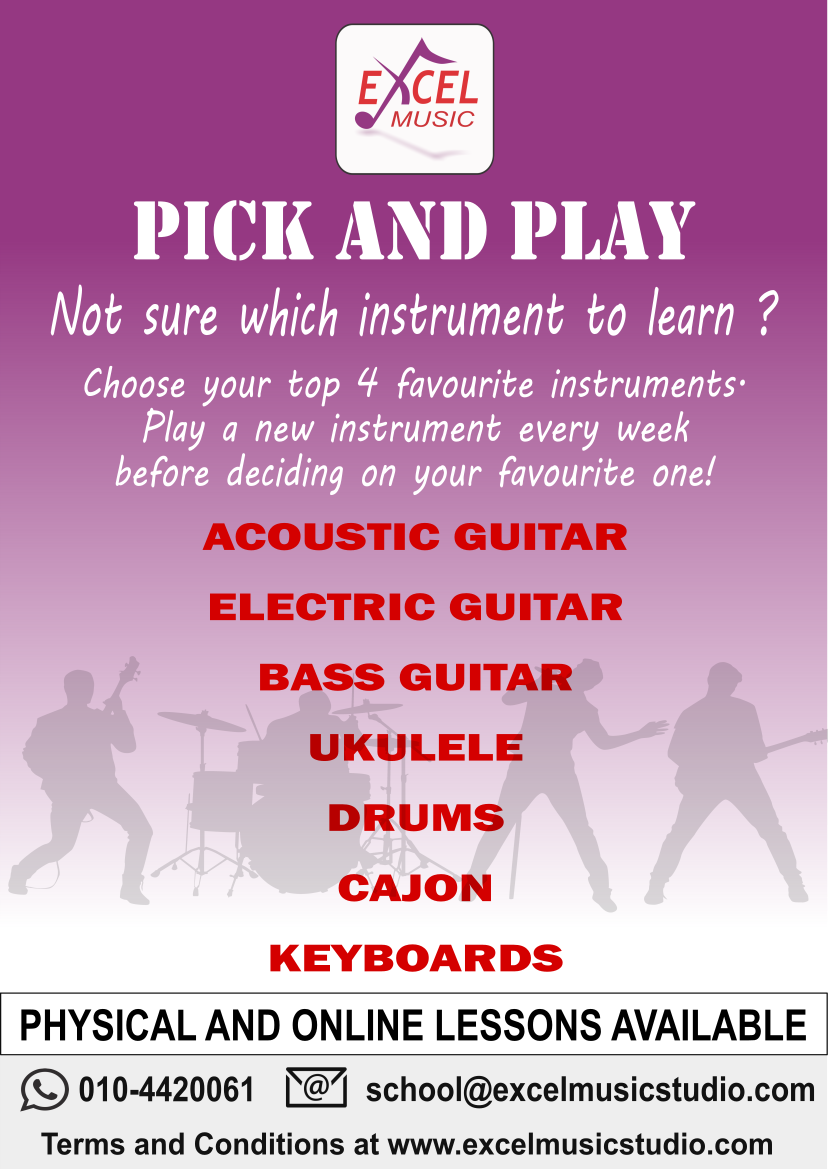 If you've always wanted to play an instrument but you're still not sure where your talent and interests are … Excel Music is giving you an opportunity to try out a different instrument each week for the first month of your lessons.
Here's how to do it,
Step 1: Choose your 4 favourite instruments
Step 2: Sign up for one month of lessons and you will get to learn a different instrument each week.
Step 3: Decide which instrument you like the best and continue lessons with us!
Contact us now for more details. We're looking forward to seeing you soon!
Terms and conditions
This offer is valid for new students only.
The student must be a beginner with little or no basic in music.
The standard fee of RM100 per month will be charged when the lessons commenced.
Lessons are individual lessons and Excel Music reserves the right to change the time and day of your lesson and the teacher depending on your final choice of instrument.